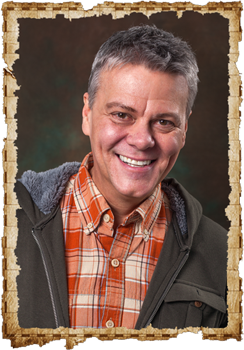 Jim West
Creator / Host / Executive Producer
Known around the world as an energetic and enthusiastic visionary and travel entrepreneur, Jim West has the knowledge and experience to deliver beyond the expectations of the people who work with him. As a world traveler and cruise expert, Jim worked onboard cruise ships as a professional cruise director for over ten years and has over 1563 cruises logged in his nautical diary. He has explored all seven continents, traveled throughout 116 countries around the world, is the author of four travel books, and was featured as the cruise expert on the Travel Channel's "Cruise Ships FAQ."
Following his cruise expedition in Antarctica with Sir Edmund Hillary, Jim wrote his first book, "The Essential Little Cruise Book," containing over 750 practical cruising tips. Hillary provided a quote for the cover of the book commenting, "A very practical book with sound information for everyone, from people planning their first cruise adventure to hardened travel agents."
In 1995 Jim was the first person to create an opportunity for crafters to travel on a variety of different cruises & tours with like minded people. He is the publisher of the longest running online craft magazine, Craftposium, is also a contributing author in Chicken Soup for the Traveler's Soul, and was the host of the weekly radio show Travel News & Views in the Chicago area.
Jim was the founder and managing director of the first International Quilt Festival of Ireland, and in 2017 is planning the first International Batik Show in Bali.
As an actor for ten years, prior to becoming a travel expert, Jim guest starred in many television shows and national commercials in the 1980's.
Jim West has been involved in the travel and craft industries for nearly 30 years and brings an enthusiastic passion to Destination Craft with Jim West.