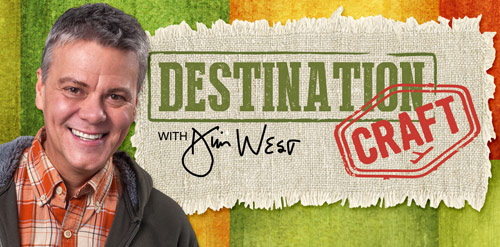 NAMASTE GROUP PRODUCTIONS, LLC
Namaste Group Productions, LLC mission statement is to "Create high quality television shows that elevate crafts and the artisans who create them in a unique and passionate manner."
Destination Craft with Jim West is just one of the new televisions shows being produced by this company. This series has an original concept and many of the crafts and artisans that are highlighted have never been featured on television show in the past. This high quality television series has been produced with an outside the box format never before seen in craft television.
Like the meaning of the word "Namaste" suggests, Namaste Group Productions, LLC is respectful in the way it honors the creative soul within people as they create the only production company to have ever focused their energies to passionately producing high quality craft television shows.
Our Logo
Our animated logo appears at the end of every episode and what you hear in the voiceover is the sound of "laughing yoga." Practiced around the world, our Executive Producer and Host, Jim West was introduced to it while touring in India.