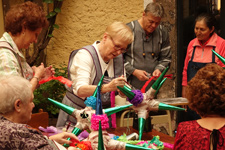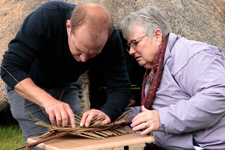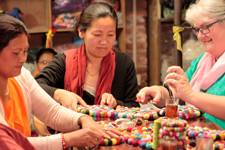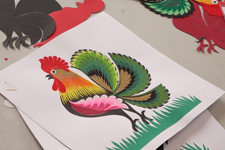 About the Show
Destination Craft with Jim West is an Emmy nominated series airing on Create TV and public television stations across the United States and Canada. The show is also distributed internationally and shown in a variety of different languages. It is the first show of its kind that brings TRAVEL + CRAFTS together in a unique and entertaining way and takes the concept of "craft television" to an entirely new level.
This 13-episodes series highlights destinations across the planet, where artisans who are masters at various crafts, share their passion with our host and viewing audience. We travel with a group of crafters who represent all levels of artistic abilities themselves, and through their eyes we learn and see how various crafts are made in a step by step process. The show also features masterful demonstrations from artisans who put their heart and souls into a particular craft as we see and feel how they are made.
Destination Craft with Jim West is entertaining, informative, cultural, educational, fascinating, and heart-warming, and viewers are transported to not only a country, but taken on a journey of discovery. From start to finish, each episode is sure to ignite the passions of our audience so they are inspired to craft things in their lives that are meaningful and creative.